Make A Difference
Become a volunteer and help deliver meals
Support Us
Did you know $30 provides a senior with 10 Meals?
Apply For Meals
Fill out our simple form to become a recipient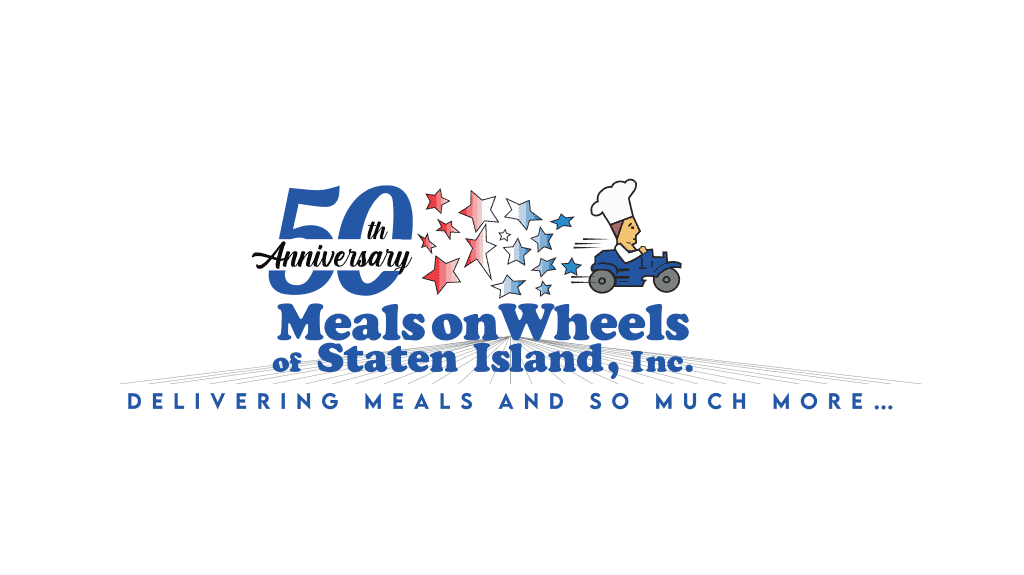 Meals on Wheels of Staten Island, Inc. is leading the effort to make sure the elderly people in our community receive nutritious meals and the human connection they need to help them live independently.
We currently serve over three-quarters of a million meals per year to our clients.
Meals on Wheels delivers two meals (one hot and one cold) each day, five days a week, between 11 a.m. and 1 p.m., except for major holidays. Three frozen meals can be delivered on Saturday morning for weekends.
Delivering More Than Just Meals…
Nutrition
Meals On Wheels Staten Island ensures that seniors have access to nutritious meals when  family, mobility or monetary resources are not available.
Interaction
Our volunteers are sometimes the only people that our clients see.  Meals are dropped off, but there is also a genuine human interaction with our seniors.
Safety
When meals are delivered, we also conduct a general saftey check.  Should there be an issue we immediatly reach out through the proper channels for help. 
MEALS ON WHEELS OF STATEN ISLAND LEADERSHIP
Administrative Staff:
 Joseph Tornello, LCSW, President/CEO
Roseann Holt, Vice President
John Fiore, CFO
Madhura Nanayakkara, Financial Manager
Gerard O'Leary, Executive Chef
OFFICERS:
Mark Russo, Chairman
Michael Assenza, Vice-Chairman
Christopher Rubano, Treasurer
Jean R. Ringhoff, Secretary
Eric Feldmann, Member at Large
Mary-Beth Francis, Member at Large
Steven V. Gattullo, Member at Large
DIRECTORS:
Thomas Beyer
Michael Bloomfield
Barrington Burke-Green
Killian Tormey Clifford
Anthony Danna, Esq.
Laurie Guinta
Annamarie Gulino-Gentile, Esq.
John Lauria
Gary LiGreci
Edwina Frances Martin, Esq.
Pankaj Patel, M.D.
Manjula Vara-Patel, M.D.
Michael Scamardella
Cory Schifter
Rosemarie Stazzone, RN, MS
William J. Frew, Jr. Esq., Emeritus
Olga Gaeta
Linda Walsh
Emeritus
Joseph Tornello, LCSW
President, CEO