Meals On Wheels of Staten Island has partnered with The Executive Club Of Staten Island for it's March for Meals Campaign!
Quick Stats About Meals On Wheels
Numbers of Seniors Served Each Day
What Is March For Meals?
On March 22, 1972, President Richard Nixon signed into law a measure that amended the Older Americans Act of 1965 and established a national nutrition program for seniors 60 years and older. For nearly 50 years, these critical programs – commonly referred to as Meals on Wheels – have delivered more than just nutritious meals to homebound seniors in virtually every community across the country. And, the dedicated staff and volunteers who deliver these meals each week provide a vital lifeline and connection to the community, which are sometimes all it takes to keep our senior neighbors at home, where they want to be.
Meals on Wheels programs have come together each March since 2002 to celebrate this proven collaboration of local community organizations, businesses, all levels of government and compassionate individuals to ensure that our seniors are not forgotten. By volunteering, donating or speaking out, you can ensure the seniors in your neighborhood can live more healthy, happy and independent lives at home, where they want to be
In addition to raising funds, members of The Executive Club will also be volunteering to deliver meals to home bound seniors on Staten Island throughout the month of March.  We thank them for volunteering and partnering with us.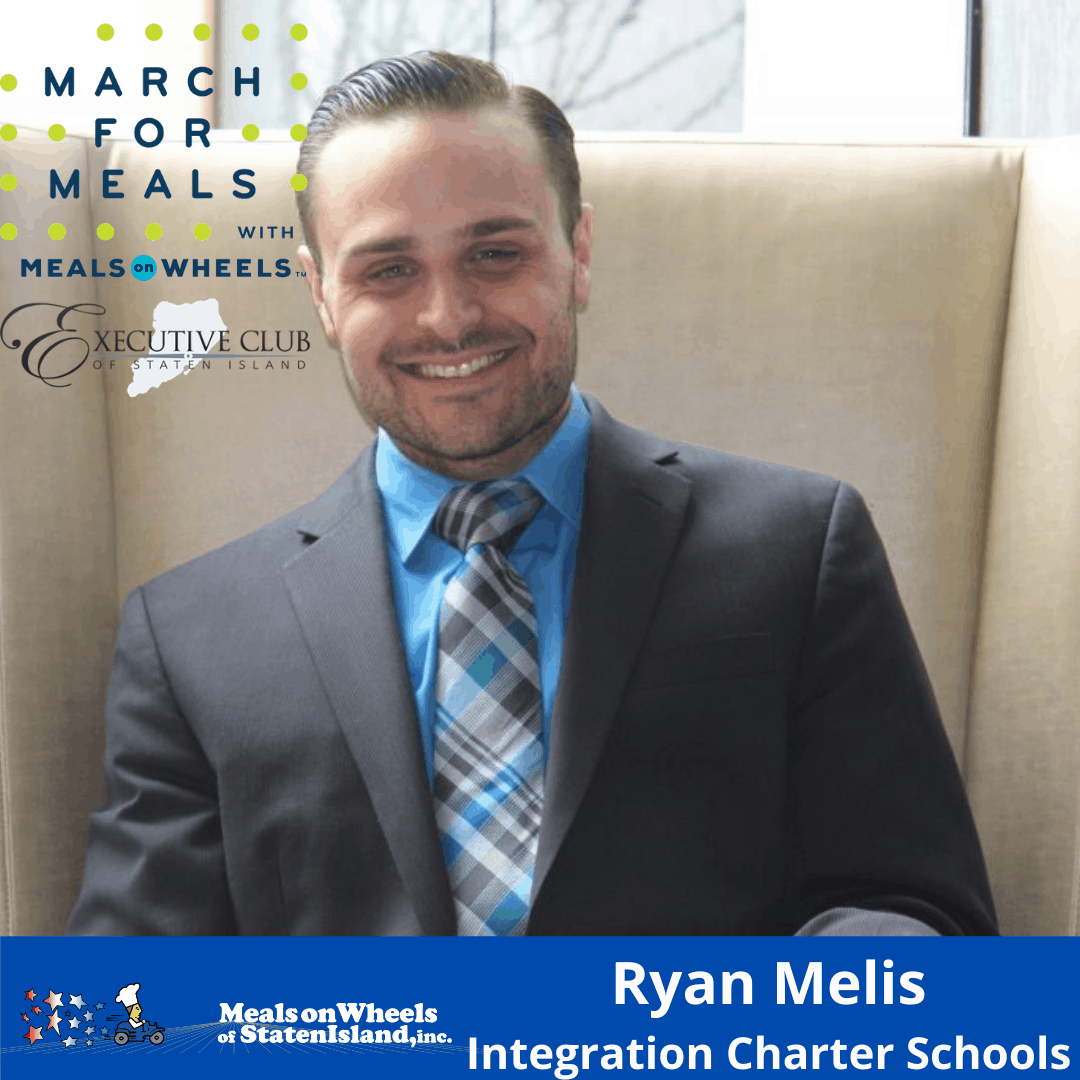 The Executive Club of Staten Island is a group of young business professionals dedicated to fostering economic development and philanthropy in our borough through mentoring, partnerships, and collaborative leadership. You can learn more by clicking here.
Why Donate?
Did you know that Staten Island will see the largest percentage increase, with the elderly population doubling, from 51,000 in 2000 to 103,000 in 2030. The elderly comprised 11.6 percent of Staten Island's population in 2000 and will account for 18.7 percent of that borough's population in 2030, the highest in the city.  Your tax deductible donation will allow us to conitnue to fill the growing need for service.
No Amount Is Too Small
Did you know that a one time $30 donation is enough to provide a Staten Island Senior with 10 nutritious meals a week?  Consider helping us help our Senior Community today.
So far we've raised $1,490.00 for Meals On Wheels, but there's still more to do! We thank you in advance for your support!
Thank you to those who have contributed to our campaign:
  Meals On Wheels of Staten Island, Inc. is a proud member of